"Flawless interface for hotels and accounting software, as well as for small administration tasks: PC CADDIE makes is all possible!"
Silke Spieske
Director
Steigenberger Golfhotel Treudelberg
"PC CADDIE administers our Luxembourg intranet – quick, maintenance free, and with professional support."
Robert Lessure
President of the Technology Commission
Luxembourg Golf Federation
Welcome to
PC CADDIE - Everything for Golf IT
Our website provides you with all the information you need for your golf software: products, services, news and various information for the optimal organization of your golf course. If you cannot find something - send us a message or give us a call, we will gladly answer your questions!
We solve all the IT tasks of classic golf clubs, commercial golf courses, golf associations and tournament agencies. Find out more...


Events and trainings
Current schedules for live webinars and on-site seminars. We look forward to your participation.
News
At a glance: the latest information about development, service and technology.
The Golfclub Zell am See is already celebrating the second Golfrevue Award. With the conversion to PC CADDIE in 2013, the club can now match its success with technical performance.

"PC CADDIE's support is fast and efficient - and that is our top priority!"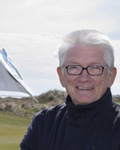 The idyllic hotel with the award-winning 18-hole links course is visited especially by sophisticated hotel and green fee guests.

"For us, the support is the most important thing: competent employees, precise responses and effective solutions. And if necessary: immediately. PC CADDIE meets all our requirements. The support team is always available, flexible and above all, very friendly. We feel very comfortable with PC CADDIE."
In accordance with the club's motto "Come as a guest and stay as a friend" the Golfclub Schönfeld works on customers loyalty – and PC CADDIE is part of this since 2013.

"The switch to PC CADDIE was super professional. We were able to immediately continue working - faster and better than before!"
"Dear Mr. Heck, we had to contact your support today, and this call confirmed that we made the right choice with you as the provider of our golf administration. The nice lady whose name I unfortunately did not notice, has freed us from a difficult situation. Thank you on behalf of the board."
Online Support
Thorsten Göbel, IT officer, Golf club Taunus Weilrod
"The PC CADDIE://online team is really great - just like the PC CADDIE team! Bravo and Thank you."
Software Support
France Fechner, Authorized Representative/Secretary, Golf Course Siebengebirge
"The seminar was very helpful and well structured. The content was suitable and the participants' questions well answered, and not overwhelming for anybody - just right. The food was TOP! Was very positively surprised of how we were cared for and how much we were taken care of. Highly recommended."
Seminar Feedback
Course participant, Advanced Seminar "Tournaments" in Bad Oldesloe
"Thank you for the great service that PC CADDIE has been providing for years. Best regards from Davos."
Support Service
Sandro Wyssbrod, Management, Golf Club Davos