"PC CADDIE meets our highest economic and organizational policies, and will continue to do this in the future."
Christian Relling
Clubhaus AG
"PC CADDIE provides expert support and reliable data for business analysis."
Berthold Apel
Managing director
Hamburger Golf-Club e.V.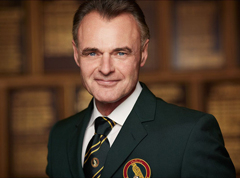 "PC CADDIE administers our Luxembourg intranet – quick, maintenance free, and with professional support."
Christian Schock
President
Luxembourg Golf Federation
"Perfect integration of golf facilities and hotel, controlling, restaurant, pro shop, online, screen and App – an unique offer for the international golf software segment from PC CADDIE."
Petros Tourgaidis
Golf director
Golfresort Costa Navarino
Welcome to
PC CADDIE - Everything for Golf IT
Our website provides you with all the information you need for your golf software: products, services, news and various information for the optimal organization of your golf course. If you cannot find something - send us a message or give us a call, we will gladly answer your questions!
We solve all the IT tasks of classic golf clubs, commercial golf courses, golf associations and tournament agencies. Find out more...


Events and trainings
Current schedules for live webinars and on-site seminars. We look forward to your participation.
News
At a glance: the latest information about development, service and technology.
The Golf-& Countryclub Lärchenhof's guests enjoy the breathtaking views of the Kitzbüheler Alps. The club operators are pleased with the quick and easy use of PC CADDIE.

"The software must be easy to use - this is the most important thing for us: two days after the transition to PC CADDIE we were able to successfully operate this new software; it works great!"
The Golfclub Eichenheim is situated in the Kitzbüheler Alps. As regular customer, the benefits of PC CADDIE for the management have been appreciated by our operators a long time ago.

"Working fast and with only one program is very important for us – PC CADDIE has been our first choice for many years!"
The Golfclub Zell am See is already celebrating the second Golfrevue Award. With the conversion to PC CADDIE in 2013, the club can now match its success with technical performance.

"PC CADDIE's support is fast and efficient - and that is our top priority!"
---
"Dear Mr. Heck, we had to contact your support today, and this call confirmed that we made the right choice with you as the provider of our golf administration. The nice lady whose name I unfortunately did not notice, has freed us from a difficult situation. Thank you on behalf of the board."
Online Support
Thorsten Göbel, IT officer, Golf club Taunus Weilrod
"The PC CADDIE://online team is really great - just like the PC CADDIE team! Bravo and Thank you."
Software Support
France Fechner, Authorized Representative/Secretary, Golf Course Siebengebirge
"The seminar was very helpful and well structured. The content was suitable and the participants' questions well answered, and not overwhelming for anybody - just right. The food was TOP! Was very positively surprised of how we were cared for and how much we were taken care of. Highly recommended."
Seminar Feedback
Course participant, Advanced Seminar "Tournaments" in Bad Oldesloe
"Thank you for the great service that PC CADDIE has been providing for years. Best regards from Davos."
Support Service
Sandro Wyssbrod, Management, Golf Club Davos