Tailored software solutions
Customized for more than 700 customers
PC CADDIE should not only fit "roughly", but must be a finely tuned tool for the various tasks of your golf course.
Not an easy task, when one consider it must suit the needs of a 9 hole golf club in the mountains, or the ones of an urban multi-club facility with the highest efficiency claims, or the needs of complex tourism and hotel resorts. And our clients are distributed in 15 countries, with different cultures and languages - and do not forget: all with their different, constant changing, needs.

The fact that we succeed in this task is based on our 30 years of close trusting relationship with our customers; new requirements are discussed in depth, compared with proven solutions, implemented and tested for stability in the system. Thus, the golf software is developed, and can be tuned by countless individual developments, conforming to the needs of our customers. The PC CADDIE team has matured into a strong network that provides the optimal business solutions based on extensive experience.

Being one of the leading golf software providers with passion for our profession and the close team work is proven by the high number of customers who switch to the PC CADDIE network every year - and stay satisfied customers!
Testimonials
Our customers' references and testimonials are, after all, the best evidence for the reliability and quality of our software and services. Please see for yourself.
The Golf-& Countryclub Lärchenhof's guests enjoy the breathtaking views of the Kitzbüheler Alps. The club operators are pleased with the quick and easy use of PC CADDIE.

"The software must be easy to use - this is the most important thing for us: two days after the transition to PC CADDIE we were able to successfully operate this new software; it works great!"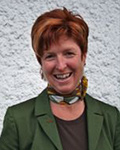 The Gastein golf club (founded in 1960) is one of the most traditional and oldest golf clubs in Austria. Starting this year, the high quality services are provided with the help of PC CADDIE.

"PC CADDIE's POS program is just great – now everything runs much faster and easier!"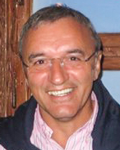 The 5 stars luxury resort, awarded the European Golf Resort of the Year 2017, with its 36 holes golf course, offers 445 rooms and suites plus 321 luxury villas and suites -challenging demands for the interfaces to hotel software, tour operator and package bookings as well as cash management and controlling.

"Perfect integration of golf facilities and hotel, controlling, restaurant, pro shop, online-, screen and App – an unique offer for the international golf software segment from PC CADDIE.""
The Golfclub Eichenheim is situated in the Kitzbüheler Alps. As regular customer, the benefits of PC CADDIE for the management have been appreciated by our operators a long time ago.

"Working fast and with only one program is very important for us – PC CADDIE has been our first choice for many years!"
The Golfclub Zell am See is already celebrating the second Golfrevue Award. With the conversion to PC CADDIE in 2013, the club can now match its success with technical performance.

"PC CADDIE's support is fast and efficient - and that is our top priority!"
In accordance with the club's motto "Come as a guest and stay as a friend" the Golfclub Schönfeld works on customers loyalty – and PC CADDIE is part of this since 2013.

"The switch to PC CADDIE was super professional. We were able to immediately continue working - faster and better than before!"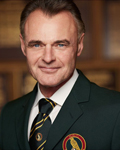 Founded in 1906, this golf club is one of the most frequently awarded clubs with the distinction "Most Beautiful Golf Courses of Germany"; it places great value not only on promoting competitive sport, but also on personal and upscale support services.

"PC CADDIE helps us with two important requirements, starting this year: fast and competent phone-support, and above all, reliable data for business analysis."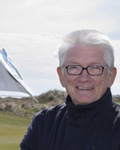 The idyllic hotel with the award-winning 18-hole links course is visited especially by sophisticated hotel and green fee guests.

"For us, the support is the most important thing: competent employees, precise responses and effective solutions. And if necessary: immediately. PC CADDIE meets all our requirements. The support team is always available, flexible and above all, very friendly. We feel very comfortable with PC CADDIE."
---
"PC CADDIE can be described as an invisible but efficient employee in the office. Thanks to the self-explanatory and easy to comprehend handling of the program, the good assistance is noticed immediately. The constant development and optimization of PC CADDIE processes provides optimal support in our daily work routine. The support team, available almost around the clock, provides quick and competent solutions to problems."

Antje Noack, GC Johannesthal
"In 1995, a colleague who was a club manager lent me his 3.5'' floppy disk with the former - with all due respect - very spartan version of PC CADDIE. I wouldn't have dreamed at that time that the content of this small disk would accompany me from there on almost every day! Despite increasing requirements, you've managed to maintain a constant attitude: your warm and kind manner, which makes such a nice exception in our sometimes very rough environment. Please stay just the way you are!"

Marco Paeke, Managing director, VcG
"We have been working with PC CADDIE for many years and we are very satisfied with the functionality of the individual modules, and in particularespecially with the expert support offered by the service staff."

Cornelia Zoller, Management board, Golfclub Schloss Weitenburg AG
"As a long-standing client of the PC CADDIE software, we use a number of tools from the multitude offered. PC CADDIE customer service is one of their top priorities! Thanks to this, we can also offer satisfaction and responsive services!"

Simon Schmugge, Club manager & Golf business director, GC Ulm
"PC CADDIE is an integral part of my daily work since 2002. I especially appreciate the expert advice, the smooth cooperation, and the extremely short reaction time."

Thomas Ott, Club manager, Golf Club am Reichswald e.V.

"The Golf and Country Club Seddiner See is a high quality, security- and service-oriented, innovative and reliable club. Our club management software, which is the "heart" of our daily work, must also meet all these standards. PC CADDIE has been excellently satisfying all of these requirements for many years."

Horst Schubert, Club manager, Golf and Country Club Seddiner See
"PC CADDIE is characterized by a competent and friendly customer service. In comparison with other golf software, PC CADDIE is very easy to use, well thought out, and always up to date. We can fully recommend PC CADDIE."

Martina Schmid, Secretariat, Golfclub Hof e.V.
"I have worked with PC CADDIE on golf courses for 12 years. PC CADDIE has always proven to be a very reliable system and easy to operate, despite the extensive possibilities. Particularly commendable is the fast response to customer needs and the ability to adapt to new golf requirements."

Björn Maas, Club manager, Berliner Golf Club Gatow e.V.
"We particularly appreciate PC CADDIE's friendly cooperation, the quick and reliable services, as well as the immediate remediation of problems."

Christine Volz, Club manager, GC Mannheim-Viernheim
"Your program PC CADDIE is always easy to understand, logical and efficient. The support provided by your PC CADDIE online documentation is very helpful."

Michael Müller, Board of directors, GC Bad Herrenalb
"I value the self-explanatory structure of the PC CADDIE software, the always up-to-date manual available on-line, the excellent training, and the very competent and always friendly support."

Doris Huff, Club manager, GC Schloss Kressbach
"PC CADDIE is like a hole-in-one! We count ourselves among the satisfied customers, and can recommend PC CADDIE without restrictions to all other golf clubs.."

Kai Ellerbroek, GC Königsfeld
"I'm a very satisfied with the PC CADDIE program. Special praise to the quick service in case of questions or problems. Keep up the good work!"

Petra Ritzinger, Club secretary, Golflub Donau-Riss e.V.
"Thank you for the very professional support during the installation of our server! If every company would have experts such as you, the life of an amateur administrator would be much easier!"

Dieter Schönfeld, Wentorf-Reinbekder Golf-Club e.V.
"We are convinced of the program and the service of PC CADDIE. The program is clear and also easy to use even for beginners. Competent, friendly and helpful staff is always available via the hotline, for questions or problems."

Annette Günther, Club manager, Golfclub Domäne Niederreutin GmbH
"We have switched to PC CADDIE three years ago. The transition and the data transfer worked without any problems and to our complete satisfaction. Our few requests are handled quickly and reliably by the PC CADDIE staff. Regardless what type of help we need, they are always friendly and competent. We can think of no better software partner."

Ernst Tscherteu, Managing director, Golf facilities Moosburg- Pörtschach GesmbH
"I am happy to confirm the absolutely smooth transition to PC CADDIE. Likewise, no problem whatsoever with the training of my staff; furthermore, working with PC CADDIE is a real pleasure. We are very satisfied with the support, every problem is dealt with immediately or as soon as a solution is at hand."

Christina Faderl, Club secretary, Golf and Landclub Schmidmühlen e.V.
"I would have many words of praise for PC CADDIE, it is hard to summarize them in only two sentences... A comprehensive, great program, which meets almost all our needs. A competent and friendly team member is always available to help with our questions."

Kerstin Keil, Club manager, GC Motzener See
"The Neckartal Golf Club has decided to use PC CADDIE in 2002, and we did not look back since then. The customer support is available for any questions we may have, even in the evenings, and we usually receive immediate assistance.
Whether statistics, tournament mode, or members' management - everything has a logical structure. Our members appreciate the SMS service. Since very recently, my colleagues and I send out information using the mail server. Next, we will test the PC CADDIE Online Module for tee times, tournament calendar, and tournament results. Soon, we will be able to display information regarding tournaments on the TV screen in the restaurant, so our members will always know what is going on. I'm looking forward to it!
PC CADDIE's team has grown in recent years. I find this very handy, because now I can contact a specialized and friendly support person in each application area. This makes it easier to me as a user, because my problems are always understood. I can only say: Keep up the good work!"

Heike Meschenmoser, Golfclub Neckartal e.V.
"As one of the first PC CADDIE customers, I can remember how it all started: you, Mr. Schmedding, were a student member of the Aachener Golf Club, and I was at the beginning of my 18 years of golf club presidency. Meanwhile, your company has become a leading provider in the golf software industry, an accomplishment you should be very proud of. The Aachener Golf Club has remained true to your product, and not only because of the quality of the program, but also because of the professionalism and quality provided by you and your staff. I wish you and your team continuous creativity and fortune with future-proof software achievements for the next 25 years."

Eghard von Estorff, Honorary President, Aachener Golf Club 1927 e.V.
"I have worked with PC CADDIE for over 15 years and I truly appreciate the ongoing, innovative module optimizations and extensions that are always adapted to the new challenges in the golf management and the IT environment.
Understandable functionality, ease of use and fitting accuracy in the compilation of the different modules for individual clubs are just a few advantages that this system offers.
In particular, the customer relationship management module facilitates the communication with the members (info mails, circulars, newsletter, etc.) and provides all material correspondence at a glance (foreign tournament data sheet, tournament registration and deregistration)."

Klaus Pfannkuch, Golf facilities Munzingen Tuniberg GmbH & Co. KG
"Thank you very much for your great support at the Tournament of Champions! Ursula has given me such an excellent training, that I was able to do everything in Cyprus without support. Although the entire team was sick with flu, I was able to run 3 tournaments on 2 golf courses on 2 days on my own, all thanks to your excellent program!"

Udo LadmannPGA Professional (2015)

"Hello everybody, please take care of it tomorrow, on 21st. And at this point I just have to say: a big compliment to the whole crew - very professional and very reliable. Please pass this on. This comes from an old hare - I think I'm now for 13 years with PC CADDIE, with a small exception of 7 months in 2011 with Grrrrrr ... Warm greetings from Waldshagen."

Andrea Ingwersen, Secretary, Golf course Gut Waldshagen (2015)

"...just wanted to thank you again for your great service this season, great that the collaboration always works so well .. Sincere greetings for 2016 from Sylt!"
Sabine Nielsen, Secretary, Golf club Morsum from Sylt e.V. (2015)

"I have to pass on praises from our bank to us and PC CADDIE. Maybe it sounds silly, but I was totally happy after all this work. We have forwarded our SEPA direct debit (XML file) due 31.01 to the bank . There were no error messages, and, according to Sparkasse, we are, and thus you are, error-free. Quite different the 85% of the direct debit customers of the bank.
I was Proud as Oskar !! Many Thanks

Petra Schoberth, Club secretary, Golf club Schloss Igling e.V. (2014)
"Dear PC CADDIE team, I would like to thank you for your professional help and assistance in restoring our data and reinstalling everything after the server crash. Through your work, the debiting of contributions, the annual review of handicaps, etc. were carried out so that "almost" no one has noticed anything. Many Thanks!"

Sabina Gräf, Club management Golf club Leverkusen e.V. (2016)

"Dear PC CADDIE Team, I would like to compliment you for the great programming of the SEPA conversion software. The manual and the application were very clear and easy to implement. PC CADDIE is simply the best! If you continue the same way in the new year with the indents, we are all happy :). Greetings from the mountains. "

Annette Murray, Club secretary, Golf club Garmisch-Partenkirchen e.V. (2013)
"Dear PC CADDIE team, compliments for your idea to show the sunrise and sunset times can in the timetable. I don't know how long ago you've done this - I've only seen it the last few days. I wish you all Merry Christmas and all the best for 2015! "
Annette Langbein, Club secretary, Licher Golf-Club Fürstliches Hofgut Kolnhausen e.V.
"Thank you for your great help throughout the weekend. The live scoring made a big impression on everyone, and we were very proud of it. I hope you are also finished for today!!! Greetings from Braz."

Hemma Berger, Secretary Golf club Bludenz-Braz (2016)
"As one of your first customers (formerly Golf Club Garmisch-Partenkirchen), your newsletter reminds me of the super services you always offered with PC CADDIE. I am no longer involved in GCGAP, and enjoy my retirement since 2011. This mainly includes golf and many other private enterprises. I thank the ladies who have helped me in many difficult situations and wish you all - in both business and private - all the best. Wishing you every success for the future."

Bärbel Bierling, Golfclub Garmisch-Partenkirchen
---
"Dear Mr. Heck, we had to contact your support today, and this call confirmed that we made the right choice with you as the provider of our golf administration. The nice lady whose name I unfortunately did not notice, has freed us from a difficult situation. Thank you on behalf of the board."
Online Support
Thorsten Göbel, IT officer, Golf club Taunus Weilrod
"The PC CADDIE://online team is really great - just like the PC CADDIE team! Bravo and Thank you."
Software Support
France Fechner, Authorized Representative/Secretary, Golf Course Siebengebirge
"The seminar was very helpful and well structured. The content was suitable and the participants' questions well answered, and not overwhelming for anybody - just right. The food was TOP! Was very positively surprised of how we were cared for and how much we were taken care of. Highly recommended."
Seminar Feedback
Course participant, Advanced Seminar "Tournaments" in Bad Oldesloe
"Thank you for the great service that PC CADDIE has been providing for years. Best regards from Davos."
Support Service
Sandro Wyssbrod, Management, Golf Club Davos