Training courses
Our software training programs are available the whole year, and you can select the one that suit your needs. Our range of webinars and in-house courses ensures the sustainably of your expertise and the expertise of your employees. This way, your knowledge will always be up to date.

Do you prefer an individualized in-house training? Your customer support officer will gladly answer your questions; you can also find more information here: › Available services
Click below on the calendar on the event for enrolling, and off you go. We wish you success and joy in learning!
Seminar schedule
Calendar: Please click on seminar to get more information about the selected seminar.
Locations of the seminars
If you have a good internet connection and headset, you can join one of ours webinars with trendy seasonal themes. Check the calendar to find a suitable time-slot.
We offer one- to three- day on-site seminars. Get to know us personally, benefit from the exchange of a wide range of knowledge and from getting familiar with the other participants' solutions.
---
Locations of the seminars, travel and hotel
Hotel recommendation
› L!NDNER Congress Hotel
Booking code «PC CADDIE»
Location/Distance
Centre (4,0 km)
Train station (5,0 km)
Airport (7,0 km)
Public transportation (0,5 km)
Highway (0,5 km)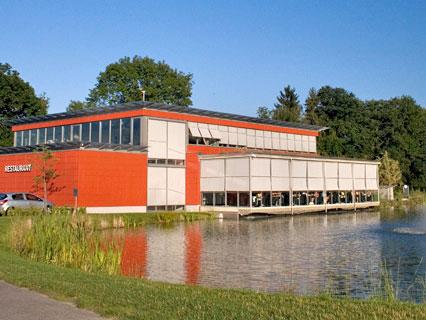 Address
Golfpark Oberkirch
Hofbach 1
6208 Oberkirch
Switzerland
Address
Golf de Lavaux
Chemin de Tolovaux 12
1070 Puidoux-Chexbres
Suisse
golflavaux.ch
Participants and knowledge
Beginners
The beginners are PC CADDIE beginners or users, who never had a proper training and lack the basic operation knowledge. They should know a little bit about PC CADDIE and have tried it out. Our trial version may help with this.
› Download trial version
Office skills and basic knowledge of golf should be available (for example, golf-specific vocabulary, calculation and knowledge of handicaps, different game types, internal structures for the club members).
Users
The users are the participants who have basic knowledge of PC CADDIE and golf expertise, and can safely operate PC CADDIE. Participants, who wish to discover more features, and want to learn a better way ofoperating the system.
Administrators
The administrators are the PC CADDIE users who want to gain more structural knowledge, to be able to analyze and process data and numbers and to make decisions about the conceptual definitions within PC CADDIE.
Registration and participation data, deadlines and services
Please register through our online application. All applications will be considered valid and binding upon receipt. The registration does not require special acknowledgement.

After the registration deadline has passed and the minimum number of participants was reached, you will receive a mandatory seminar confirmation and an invoice for the registration fee by email. Cancellation is free of charge until the deadline. After that, we reserve the right to charge a cancellation fee of 50-90%, depending on the incurred costs. A list of participants containing the name, first name and club of the participants, will be distributed to all the participants. If you do not wish any publication, please let us know in your online registration at "Remarks" or in a corresponding email.

Live Webinars: for a good transmission quality during the live webinars you need a powerful permanent DSL connection, Internet access, a recent version of the "Firefox" or "Internet Explorer" browser, and speakers or headphones connected to your dial-up computer. Cookies and JavaScript must be enabled. We assume no liability or guarantee for access to the live webinar if the above conditions are not met.
The price includes the participation fee and the link to the recording of the webinar. Any duplication or use of our graphics, sound documents, video sequences and texts in other electronic or printed publications is not permitted.

On-site seminars: the on-site seminar fee includes coffee breaks and lunch. The travel costs, hotel and other are supported by the participants. For our seminars in Remagen we provide a free shuttle service from the train station to the training location.

All rights reserved.
* All prices are net prices and subject to value added tax at the statutory rate. Please consult our general terms and conditions, which you can view and download here: › Terms and Conditions, Germany / › Terms and Conditions, Switzerland, or contact us for more details. PC CADDIE is a registered trademark and product of Schmedding Software Systems GmbH, Switzerland. Errors and omissions excepted.